Window Cleaning References in Bayswater
We were extremely pleased, the person who came was really good, and very charming. Yes you can absolutely use my comments on your Website, you guys were amazing!
They did a fantastic job, they were quick, efficient and so easy to book! - I will definitely be using you again.
We were very pleased with the results, the windows are sparkling. You should know, the two men who cleaned the windows were very friendly, professional, and efficient.
Plenty of "Water" for Window Cleaning in Bayswater
If you want to see elegant and stylish Georgian architecture, then Bayswater is the place in London to visit. The architecture is some of the most impressive in London with ornate stucco terraces. While it is a densely populated area, it also has open areas such as the charming shared garden squares set amongst the houses that create a sense of community and is only a stone's throw from one of London's greatest green spaces – Hyde Park. Not many can say that they have a palace, lake and horse-riding stables practically in their front garden but if you are a resident or business owner either living or working in Bayswater then you can say exactly that!
An interesting fact about Bayswater is that it had a river running through it called Westbourne River with waters so pure that the water was piped into the city, however it's now one of London's lost rivers as it was diverted into underground channels so that the area above ground could be developed. It's just as well that as a provider of window cleaning in Bayswater, we have our own water supplies that we can tap into.
N Clark Window Cleaning Ltd offers window cleaning in Bayswater with a comprehensive range of services including not just window cleaning external windows but also cleaning them internally, gutter cleaning, cleaning conservatory or orangery windows, pressure washing external walls and cleaning Velux Windows.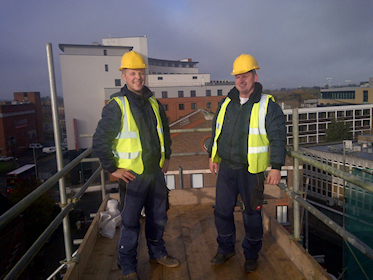 We currently have a range of residential and commercial clients who use our services on a regular basis as part of our window cleaning services in Bayswater.
To ensure that we provide a safe working environment for our staff and also our customers peace of mind, we continually invest in staff training to ensure that all of our window cleaners are up to date with the latest developments in window cleaning technology and how to use our equipment safely.
If you are a business owner or resident of Bayswater and are in need of a professional window cleaner, contact N Clark Window Cleaning Ltd. We offer a range of window cleaning services in Bayswater to meet your needs.