Window Cleaning References in Newington Green
Couldn't be happier with the job the guys did. Bang on time, quick, and of a very high standard
Very punctual, friendly, job completed quickly – Would like to try a clean every 21 weeks.
Whether Old or New Windows, We Offer Professional Window Cleaning in Newington Green
Newington Green, London is known for having some beautiful regency architecture which attracts many families to buy in this area. If you are already a local resident, you even have the perfect place to take your family that's right on your doorstep – Clissold Park.
Newington Green is an area of London that's changing and improving making it a popular choice for many. If you walk down some of the streets, you will see elegant stucco fronted homes, with their tall windows and glazing bars that separate the panes of glass. If you live in this part of London or would like to live in it, you will need a window cleaner in Newington Green and that's where N Clark Window Cleaning Ltd can help.
N Clark Window Cleaning Ltd provides a range of window cleaning services in Newington Green, on both domestic and commercial properties and have the experience and expertise to give the proper care and attention needed to windows on both modern and traditional buildings, we will clean them inside and out too. Whether the window cleaning in Newington Green contract is big or small it will receive the same attention to detail and professionalism.
In addition to window cleaning in Newington Green we also offer other services such as gutter cleaning, cleaning fascia boards, cleaning conservatory windows and roofs and pressure washing etc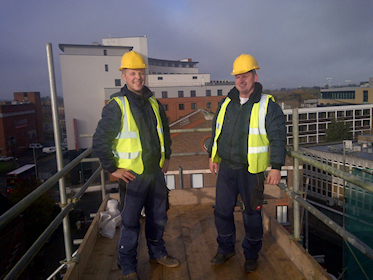 For a reliable and trustworthy window cleaner in Newington Green call N Clark Window Cleaning Ltd on 0800 0283 586. Our friendly team will be more than happy to help.